# Edit site language
When your DG1 account is created, the default site language is set to English. This is the front-end language, i.e. the language in which everything is displayed to your visitors when they use and browse through your website. You can easily change your default language by adding and switching languages. The available front-end languages include Chinese (Simplified and Traditional), Danish, Dutch, Finish, French, German, Italian, Japanese, Malay, Russian, Serbian, Slovenian, Spanish and Swedish.
To edit different languages, all you need to do is click the Switch language dropdown and select the language you wish to edit.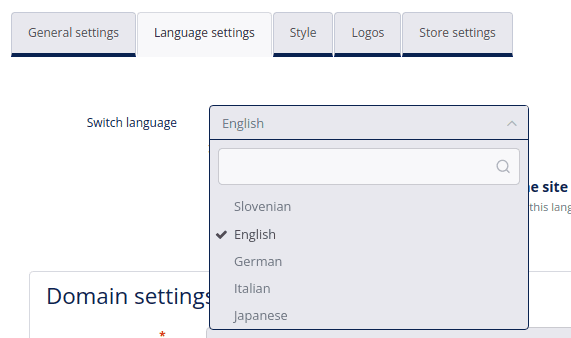 For further instructions about Language settings, please refer to Site settings manuals.