# Custom markers
Let's say you wish to expose the products that come in multiple options (such as different colors and sizes) and perhaps with some added accessories, and you'd like your customers to be aware of that the moment they look at the product grid.
Custom markers can be used to mark any information that is important for your customers, and that you as a business owner would like to expose. For some, this may be special offers, for others variations, or product information that requires special attention.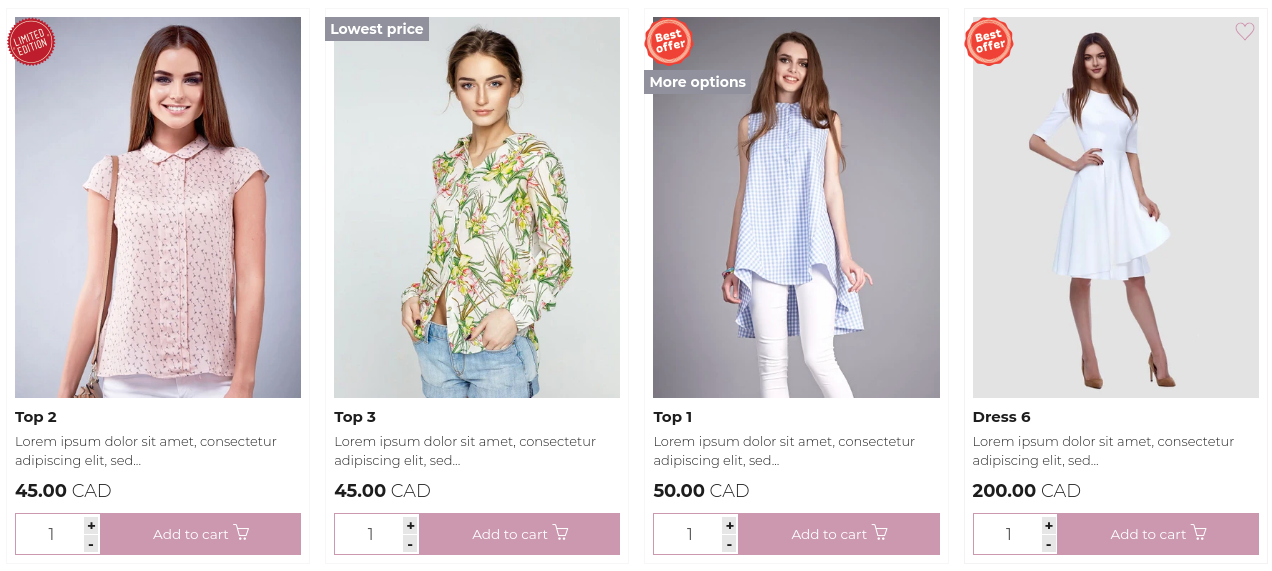 Log into your DG1 Admin panel.
Navigate to Plugins and create a new integration by clicking Add under Custom markers.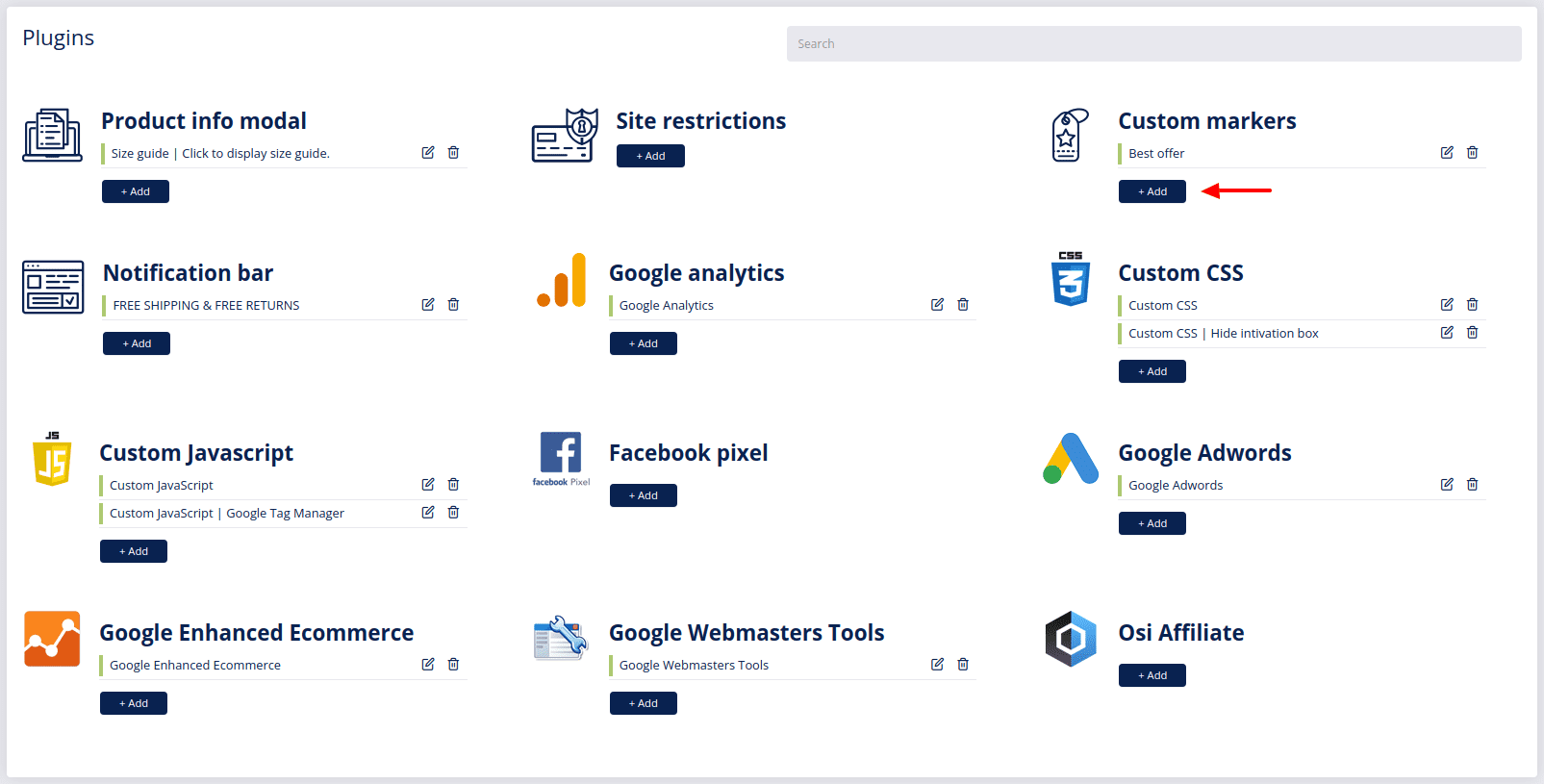 Enter custom marker details:

Title is mandatory and will appear in a little square on the product tile. (Example: More options).
Tooltip is optional.
Select Image as a custom marker. The image will appear on the product tile instead of the title. (Recommended image size is 100x100px).
Select a specific product, brand, product group or category for which you wish to enable this custom marker.
Status must be set to enabled.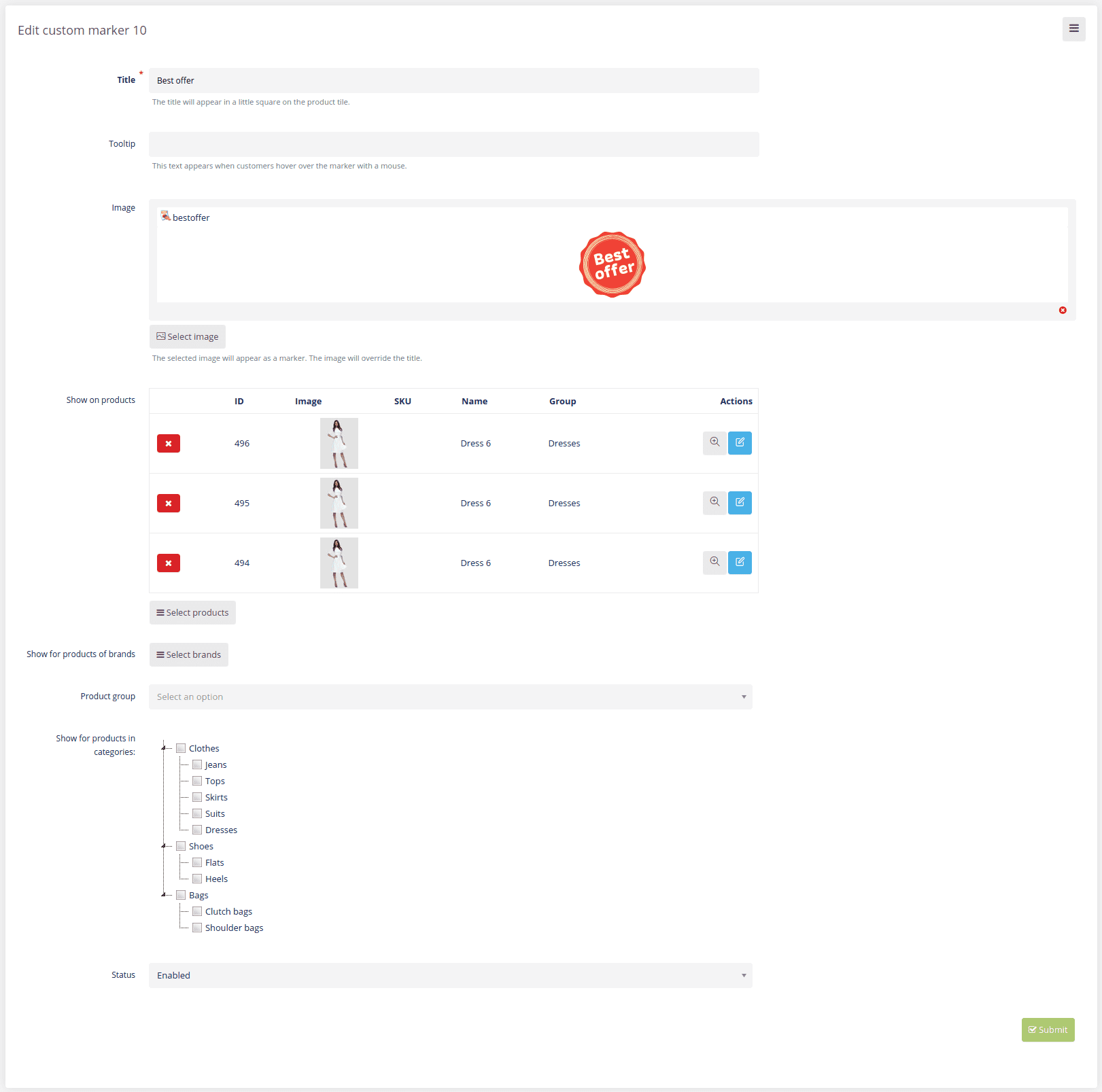 Confirm the selection by clicking Submit .