# Google Ads (AdWords)
First go to Google Ads and create an Audience source. Under Tag setup select Use Google Tag Manager. The Conversion ID will be displayed. You will use it to link Google Ads Remarketing tag with Google Ads and in Google Ads integration.
Then you need to create a Google Ads Remarketing tag in Google Tag manager. You will find a Container ID near the top of the window, formated as GTM-XXXXXX.
# Add Google Ads integration within DG1 platform
Once you have both the Conversion ID and Container ID, follow these steps:
Log into your DG1 Admin panel.
Navigate to Plugins and create a new integration by clicking Add under Google Ads.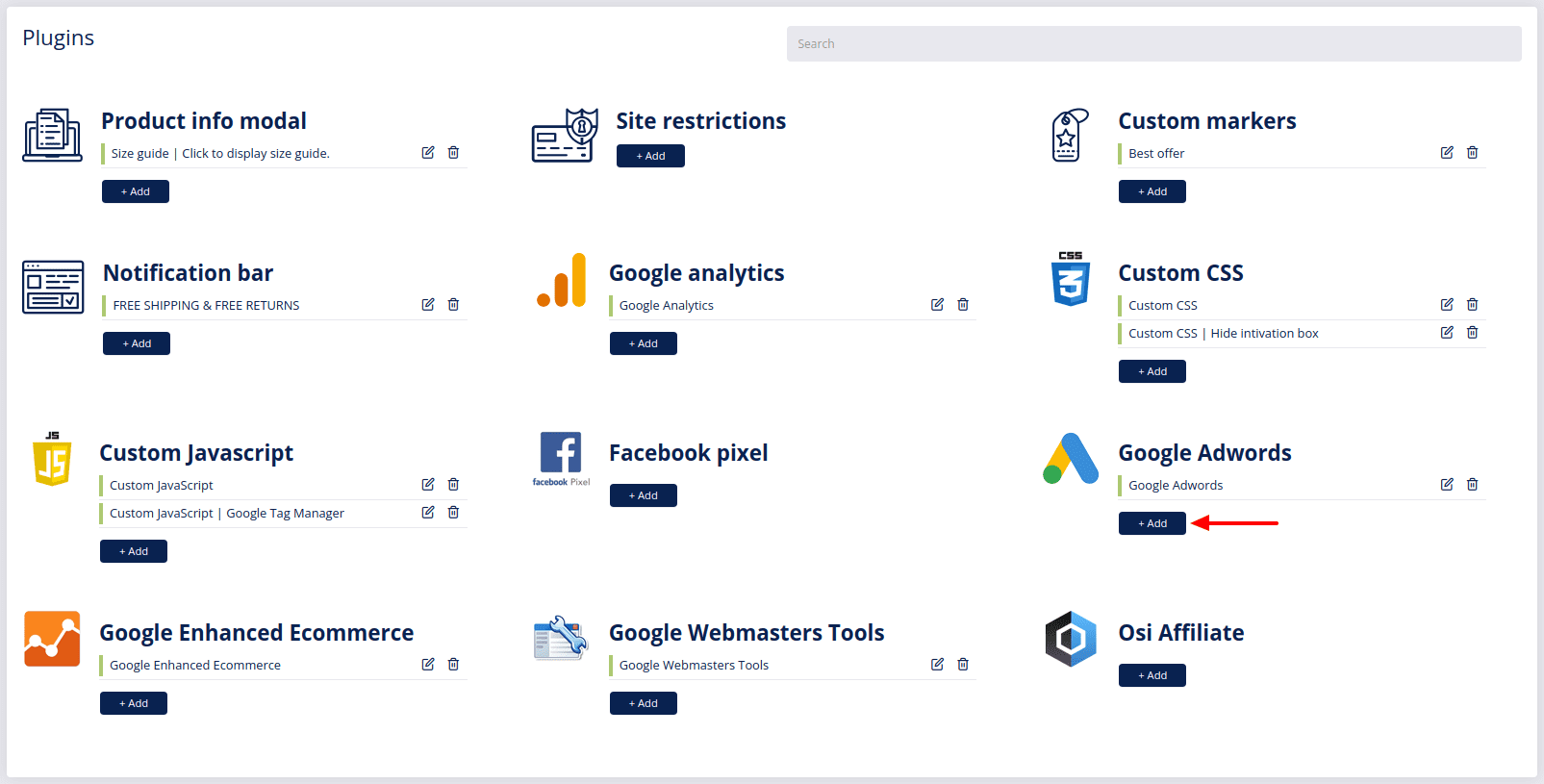 Paste Tag ID and Conversion ID.

To save your new integration, click Submit .
# Additional information for Google Ads
To learn more about events that are tracked and CSV files that are generated, click added Google Ads integration.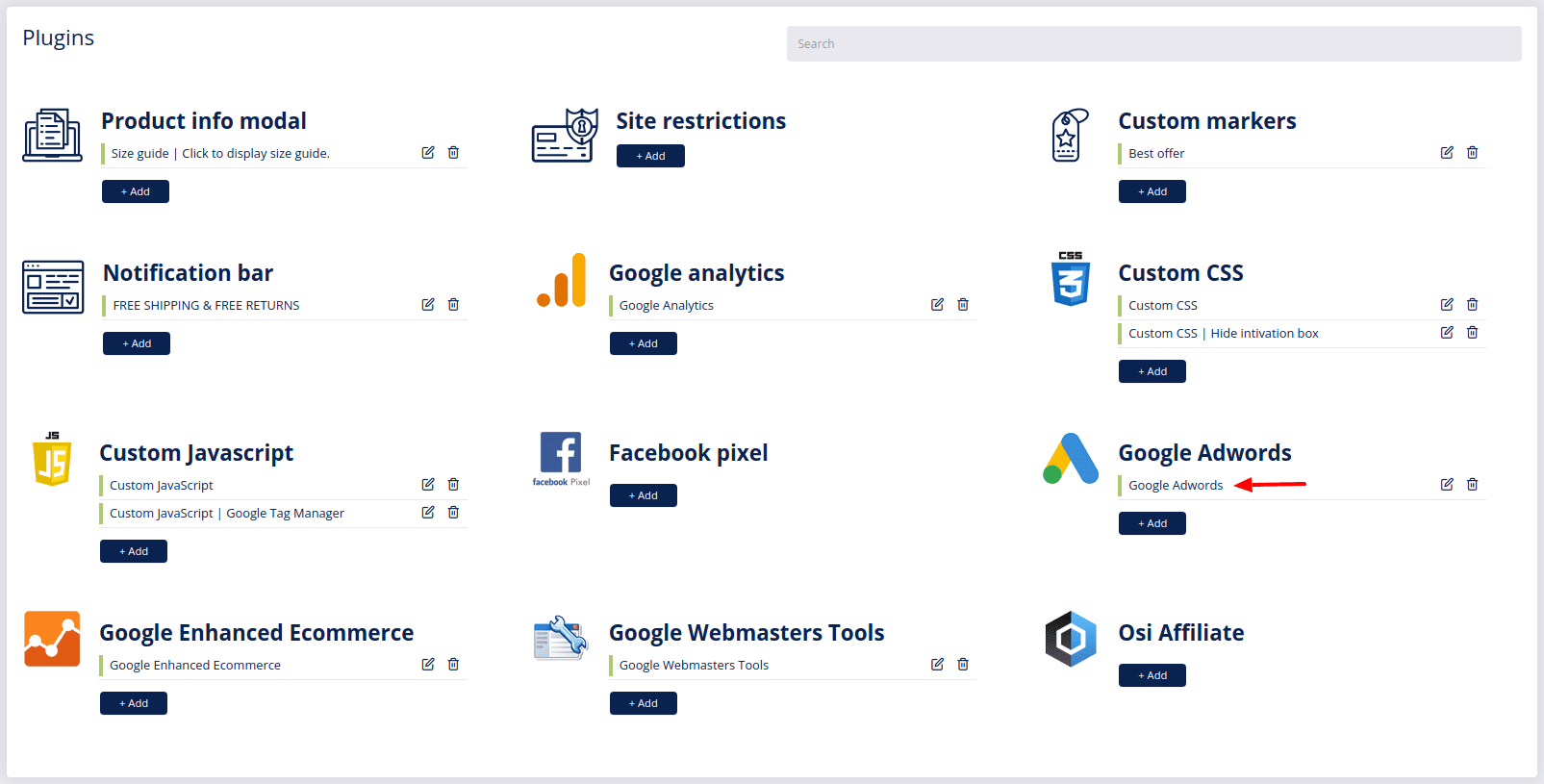 Click Additional information to get a list of all events that are tracked and CSV files in Google Ads.