# Mailing lists
A very important part of your marketing section is called the Mailing lists. Before importing contacts through .CSV file or before adding your contacts manually, you should create mailing lists to which this contact will be added. Mailing lists are important for Forms, where contacts choose to which kind of notifications they want to subscribe.
Go to Marketing on your DG1 homepage.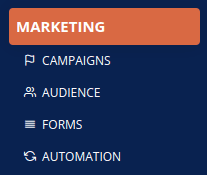 Click Mailing lists.

One default mailing list is already created for your DG1 platform, but you can choose to collect information about your customers and add them to specific mailing lists.
To add a mailing list click Add .

Enter details about the new mailing list:

Internal name used only on the admin interface, and it is not visible by the buyers.
Name your mailing list.
Under Status choose between enabled or disabled.
The Key is automatically written.
You can choose it as a default mailing list.
You can add a Description.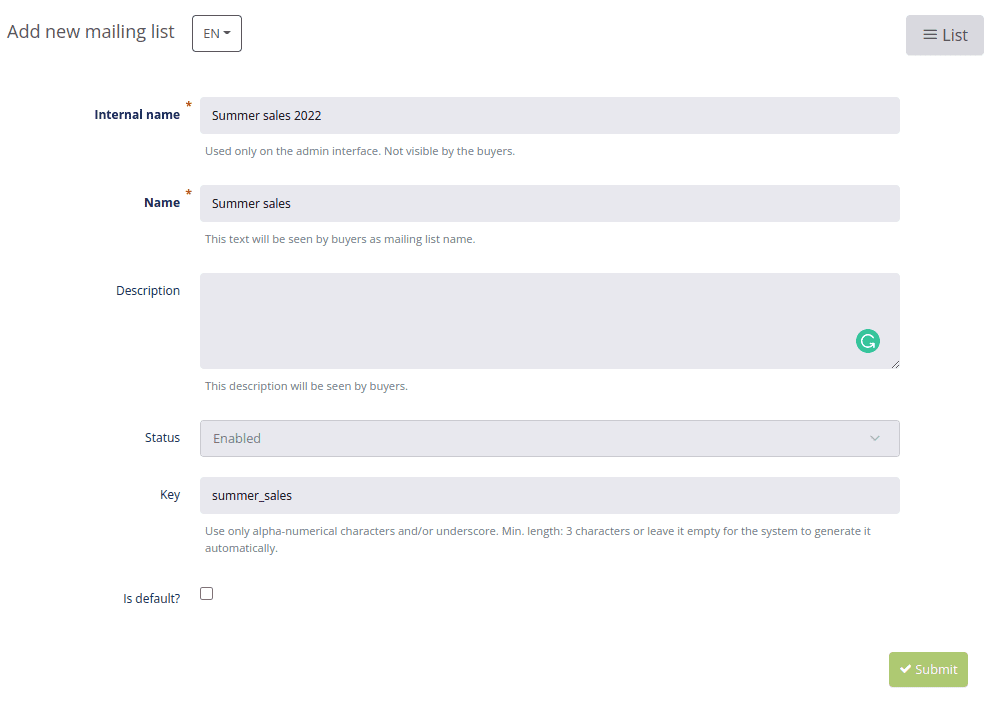 To save new mailing list click Submit .
Mailing lists define what kind of content and what type of notifications the contact is subscribing to. You can give them options to choose mailing lists in a form or you add contacts to specific mailing lists manually according to their interest.
Recommendation: Make sure you create mailing lists before any kind of import or manual adding of your contacts.
Example: If you are selling men's and women's clothes your contact should be able to choose whether they are interested in men's clothes, women's clothes or both.
Warning
Before adding new mailing lists, you must select the desired site language. Mailing lists are strictly connected to site languages and they will not appear in your front end if they are not translated. By selecting a site language and adding mailing lists to each site language you ensure your customers an access to subscribing to segmented mailing lists.