# Reservations
Reservations are a very useful tool in your DG1 booking that helps you track new bookings and manage them. Here you can check the availability of your personnel and plan their schedules or get a detailed overview of all your booking groups, set the prices for each booking product, edit customer information and quickly make adjustments to each booking when needed.
---
---
# Check reservations
To get an overview of your current reservations, navigate to Booking -> Reservations.
Choose your Booking group. (Example: Meeting).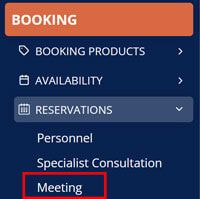 This will open the Reservations page, where you can see all your reservations. Here, you can View

each reservation or Edit

its details, for instance if you want to change certain information, booking products and dates, in case the customer contacts you and changes their arrival or departure date. You can also manually change the price and all the customer's information.
To save changes after editing a reservation, click Submit .
# Front-end view for placing reservations (Examples)
Let's go and check the front-end of what you've just created and try to make a reservation.
Navigate to your menu .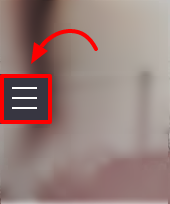 Click BOOK NOW.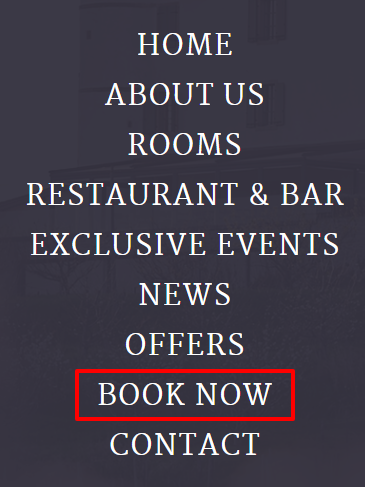 Select your booking group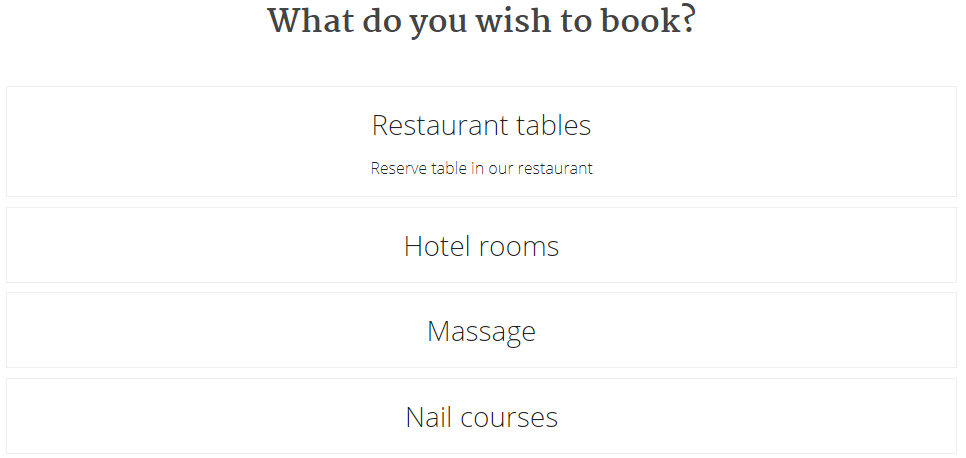 Choose the duration of your booking, which is set for the selected booking group or product. This can be a Start / end date, Custom time or Predefined time slot as shown below:
# Start / end date
The option to choose the start and end date is mostly used when booking a stay in a hotel room or other accommodation services. It can also include the number and type of guests as well as choosing the type of accommodation as shown below.
Select your check-in/check-out date and click Next .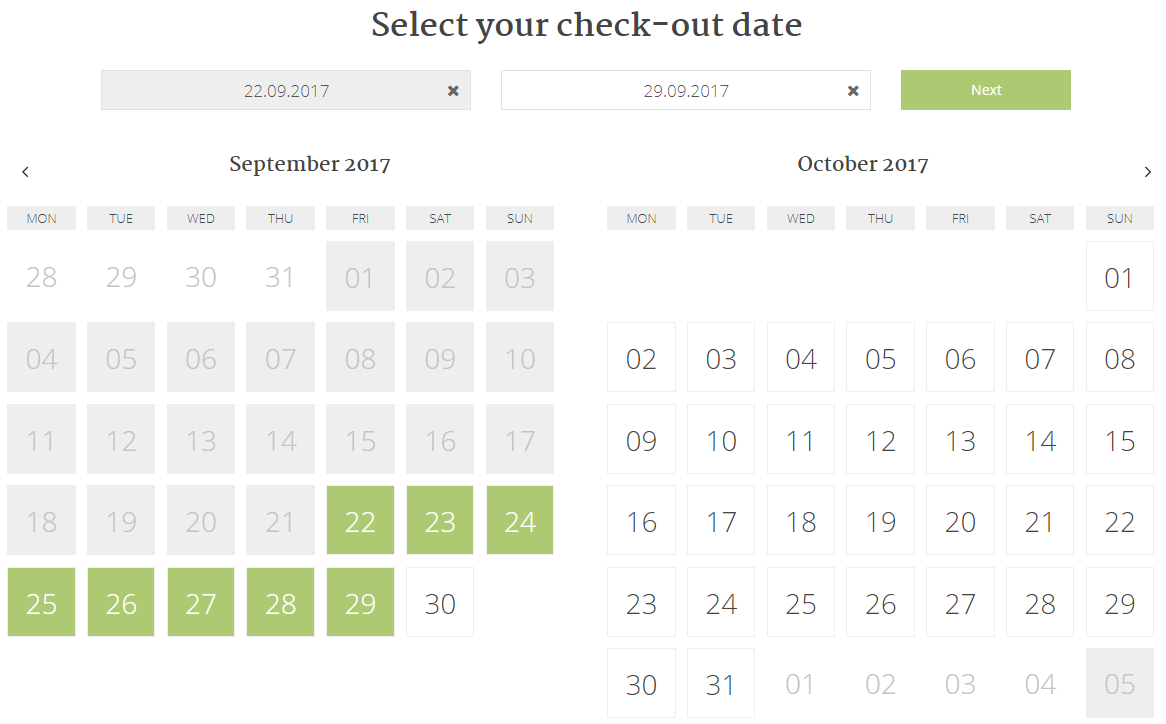 Enter the number of Adults and Children (Pets are optional). Click Next .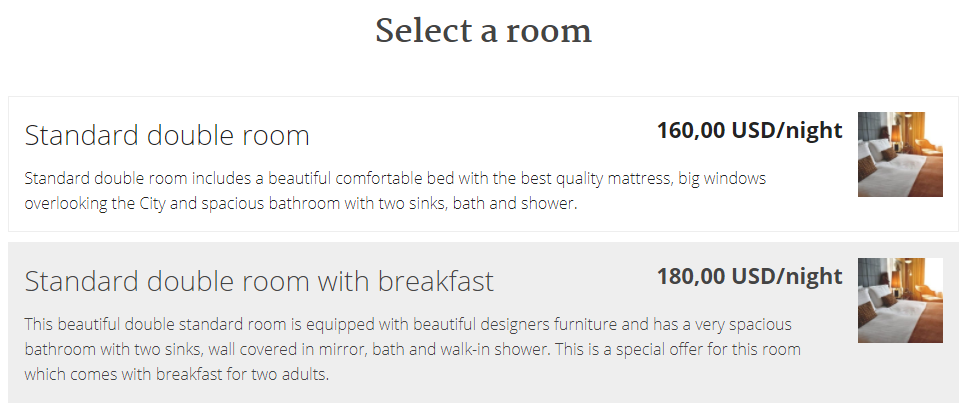 # Custom time
With this type of reservations, your customers can choose the date and starting hour and either one of the two duration options, you've selected for your booking product:
Customers can select the duration of their stay in hours (Example: Restaurant table).

Choose your date

Choose a time and click Next .

The duration is predefined (Example: Nail courses).

Choose your date

Choose a time and click Next .
# Predefined time slot
With this booking type customers choose from exact time slots of your booking products (Example: Massages).
Choose your date

Choose your time
The final step is confirmation, in which your customers can see an overview of their reservation and price, subscribe to any newsletters and promotions as well as provide the required Customer information. Having checked off that they agree with your terms and conditions, they can then place their reservation by clicking Confirm .