# Social
Integrate social media into your website and reach more viewers.

---
# On this page
---
# Instagram
# Add Instagram to your website
To use Instagram section, prepare your instagram account's username and password.
Navigate to Pages in your admin and add section Instagram to the required page.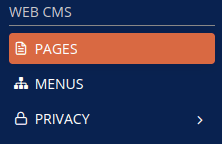 You can find the Instagram section in the Social category.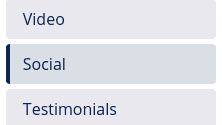 You can choose between two different sections.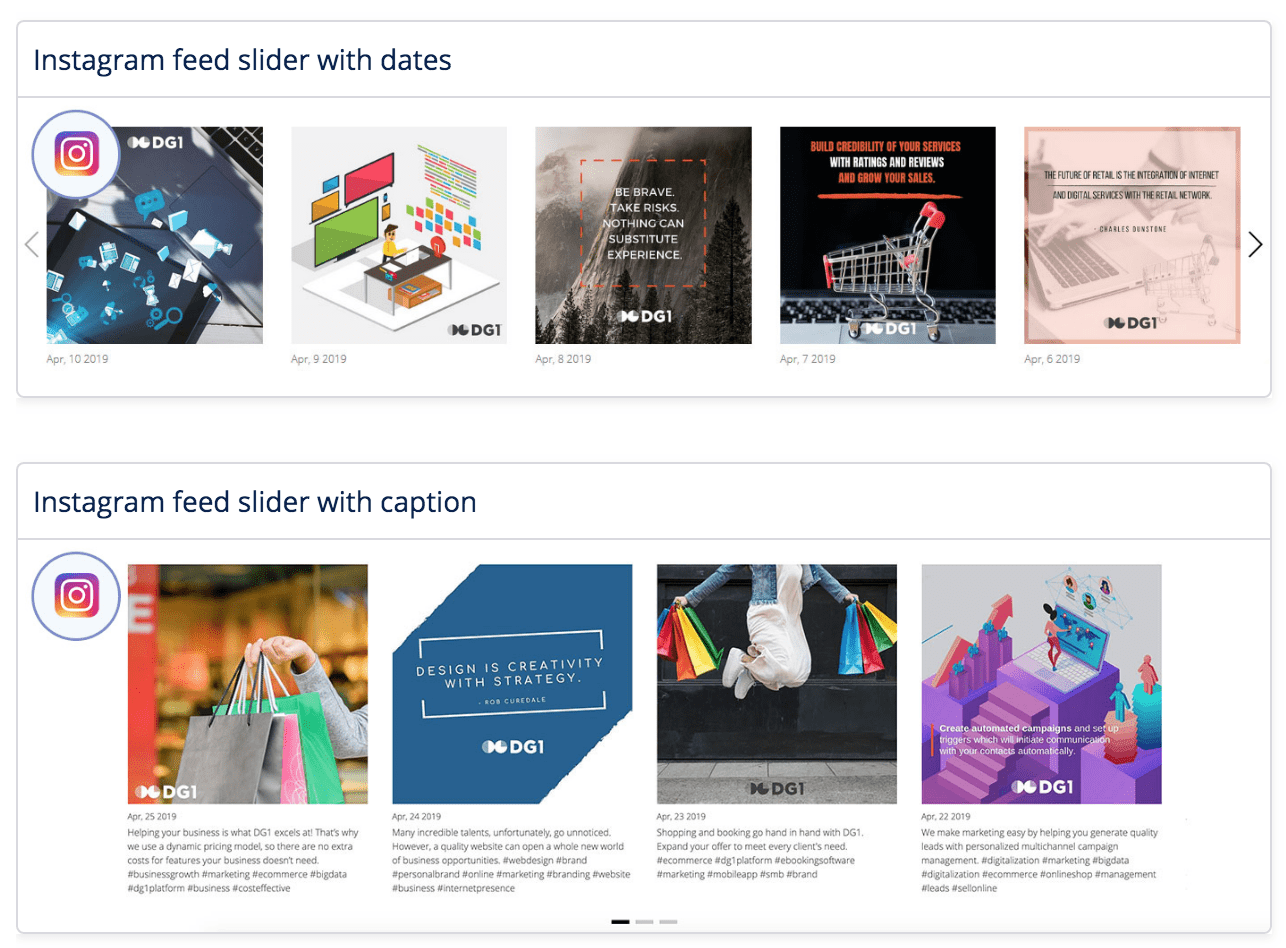 Click on the Instagram section to edit it.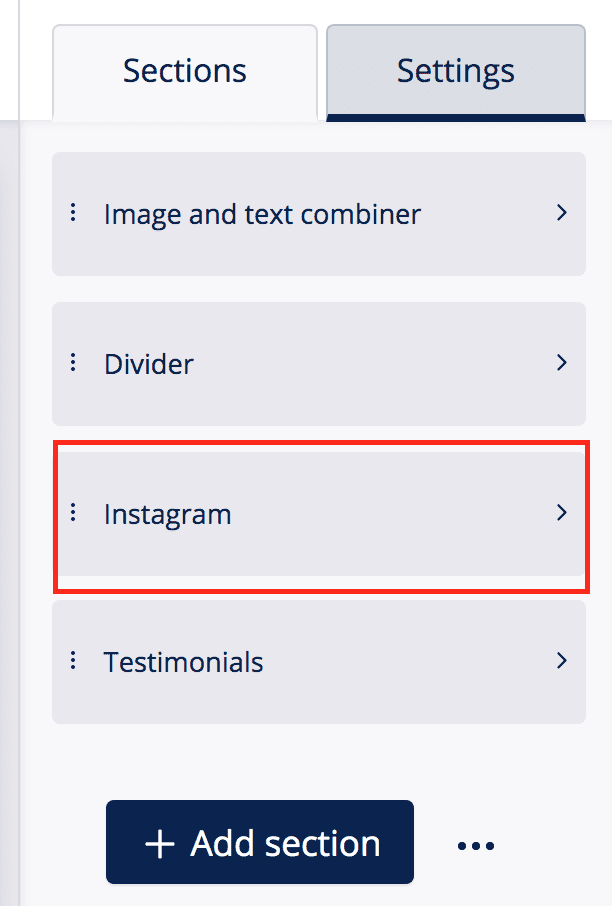 First you must connect your Instagram account to DG1.
Click the Connect your account button.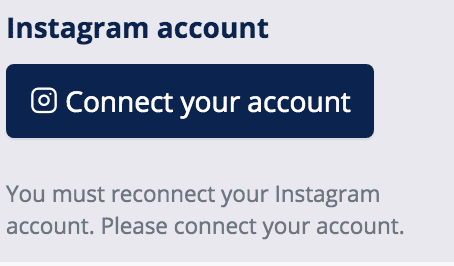 Enter your Instagram username, email or phone number and password. If you have logged into your account from the same device before, Instagram might recognize your account.
Click Log in.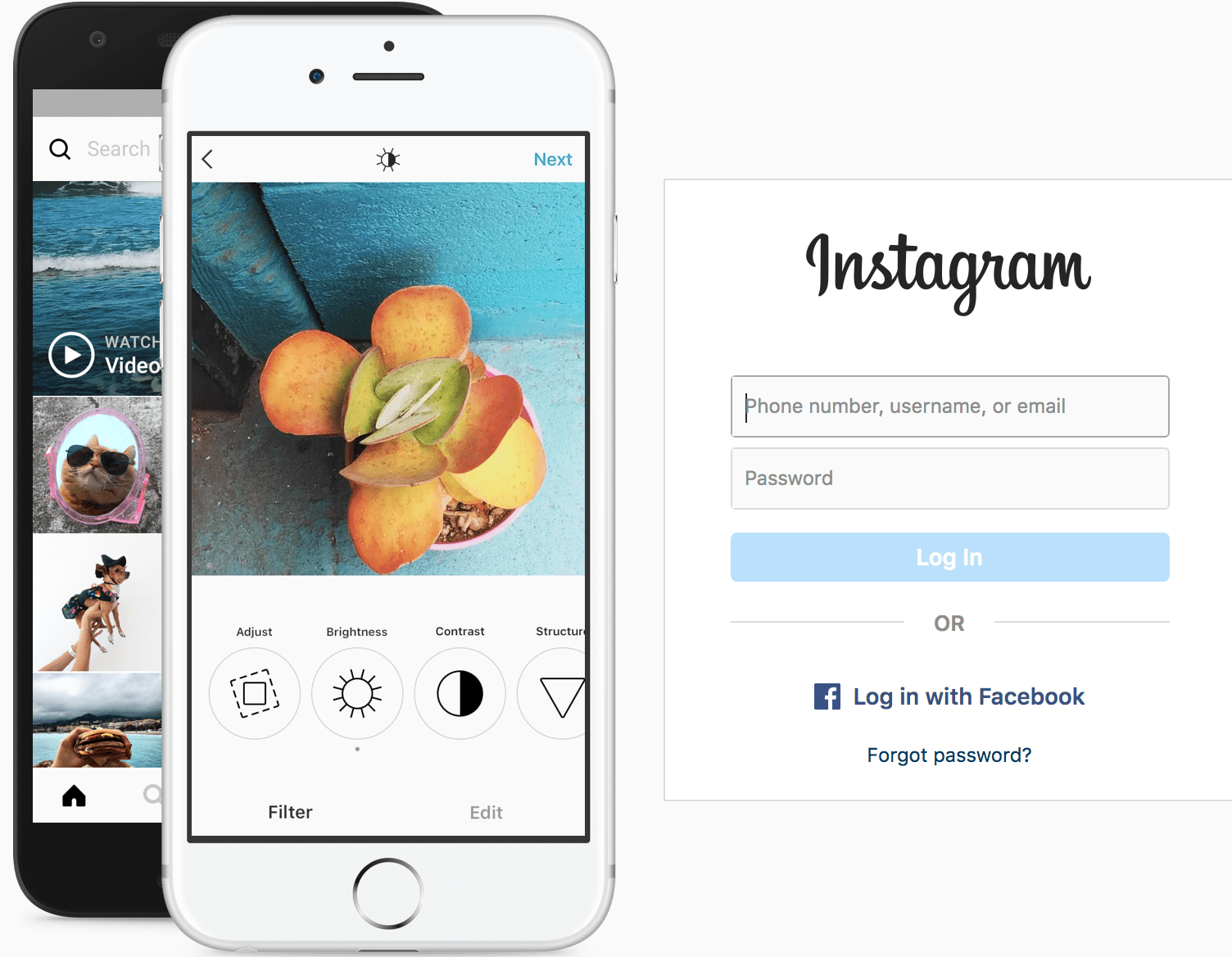 Instagram will ask you to save your login info for future use. Either select Save Info or Not now.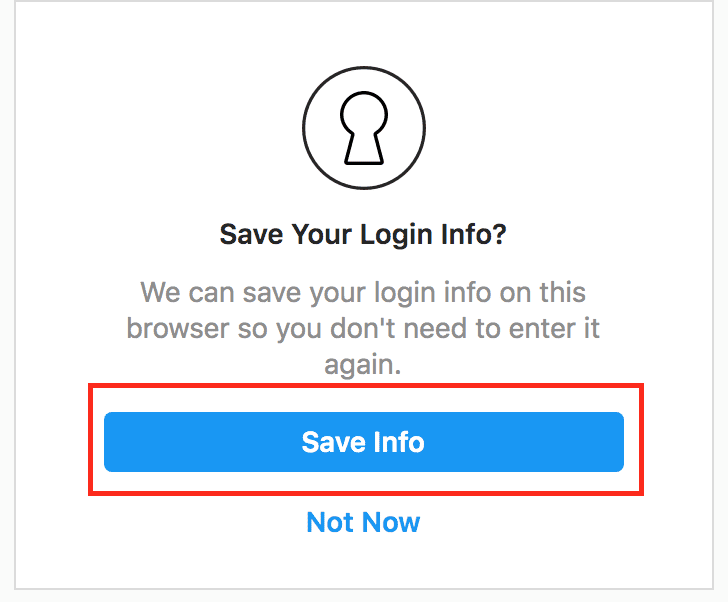 A new window will appear where you should allow DG1 to access your profile info. If you want to show the images and caption on your page, you must allow DG1 access to your media. After that click Authorize.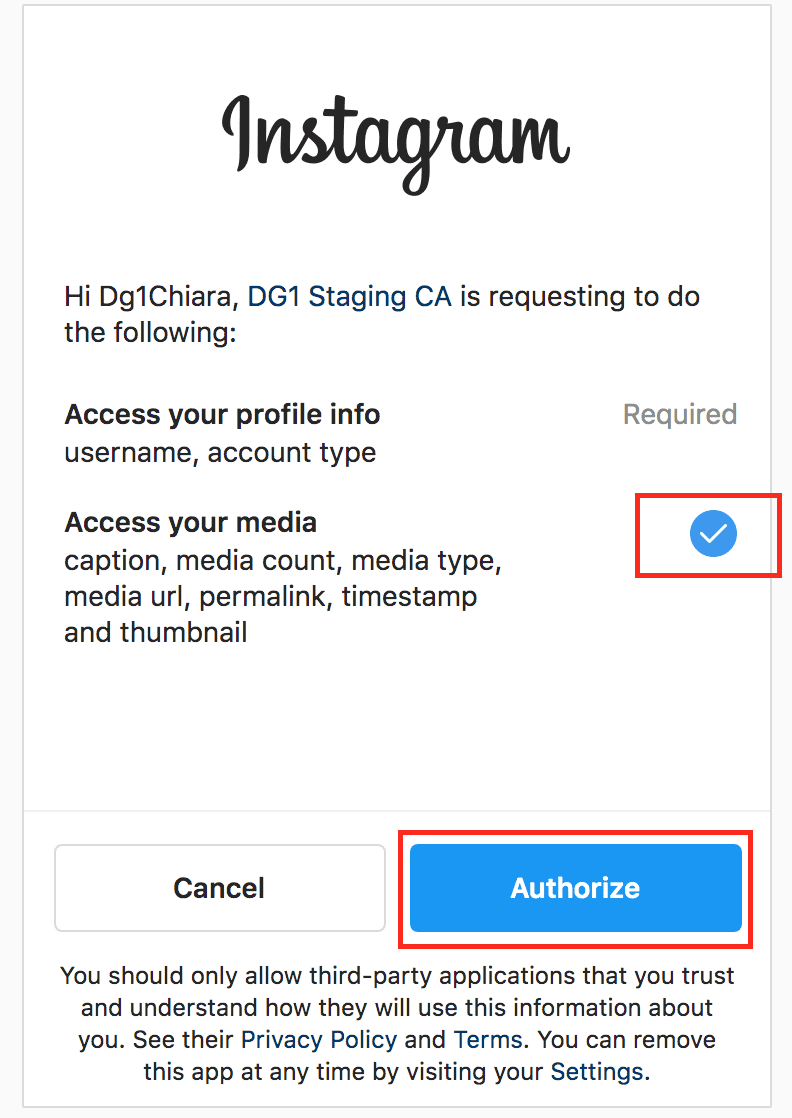 Your Instagram account is now connected to your website and will appear as a connected account in your Instagram section. The feed from your Instagram account will at the same time appear in the preview of your page.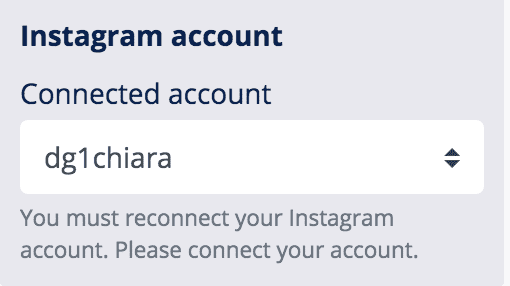 Note! To connect another Instagram account to DG1, navigate to Instagram and make sure you log in to the new account. Otherwise, the Instagram will simply not be able to connect another account to DG1.
Click Connect another account in DG1 and repeat the process from above.
# Disconnect Instagram account from DG1 - version 1
Navigate to the Cogwheel settings in the top right hand side corner of your DG1 admin panel.

Click API and then immediately OAuth tokens.
Delete the selected token.
Confirm with ok.
# Disconnect Instagram account from DG1 - version 2
To disconnect your Instagram account from your website, navigate to the Instagram section in Pages and click the Connected account dropdown.
Select Connect another account.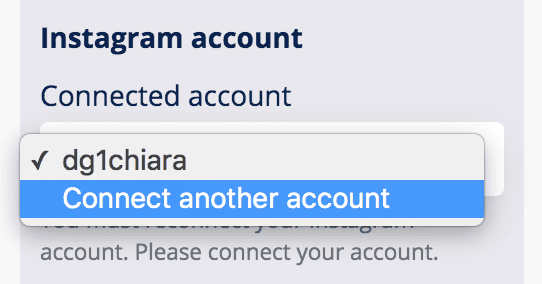 Click Edit Settings.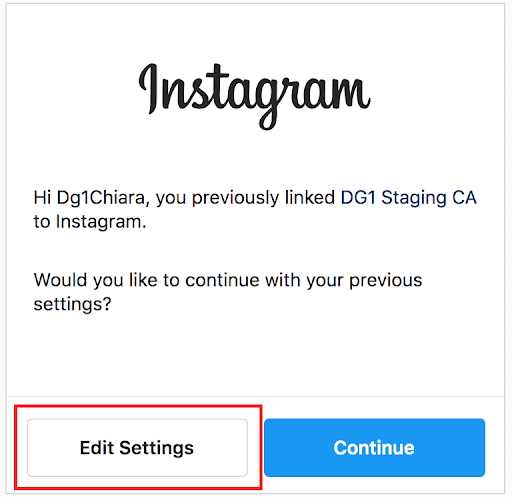 In the Apps and Websites of your Instagram you will see the DG1 account connected to Instagram. Click Remove to disconnect your Instagram account from DG1.
You will be asked again if you wish to remove your DG1 account from Instagram. Confirm your decision by clicking Remove.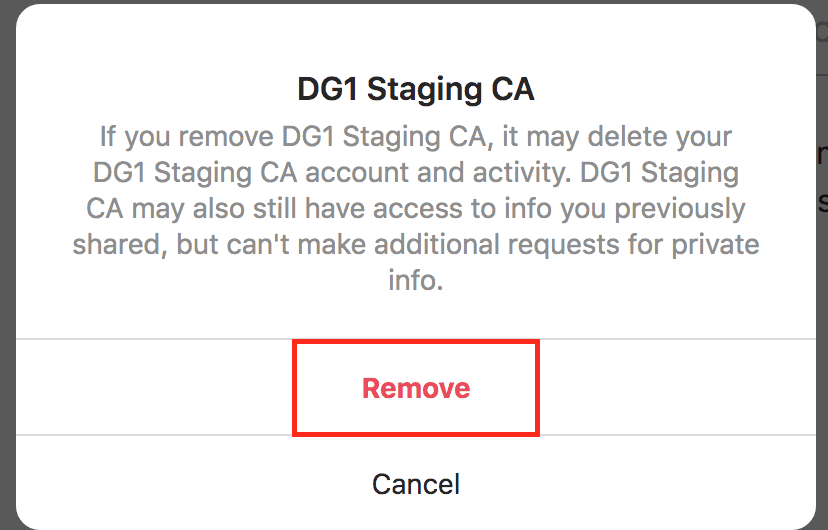 The disconnection from DG1 will be confirmed when the following message appears: You have not authorized any applications to access your Instagram account.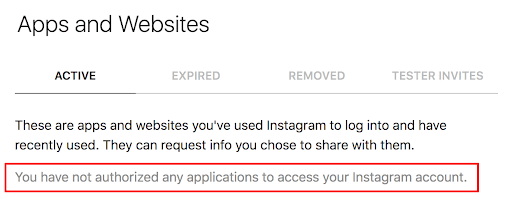 # Disqus
Disqus is a software that enables commenting on your published posts.
To add Disqus to your website, you must first register at https://disqus.com/

(opens new window)

.
Click Get started.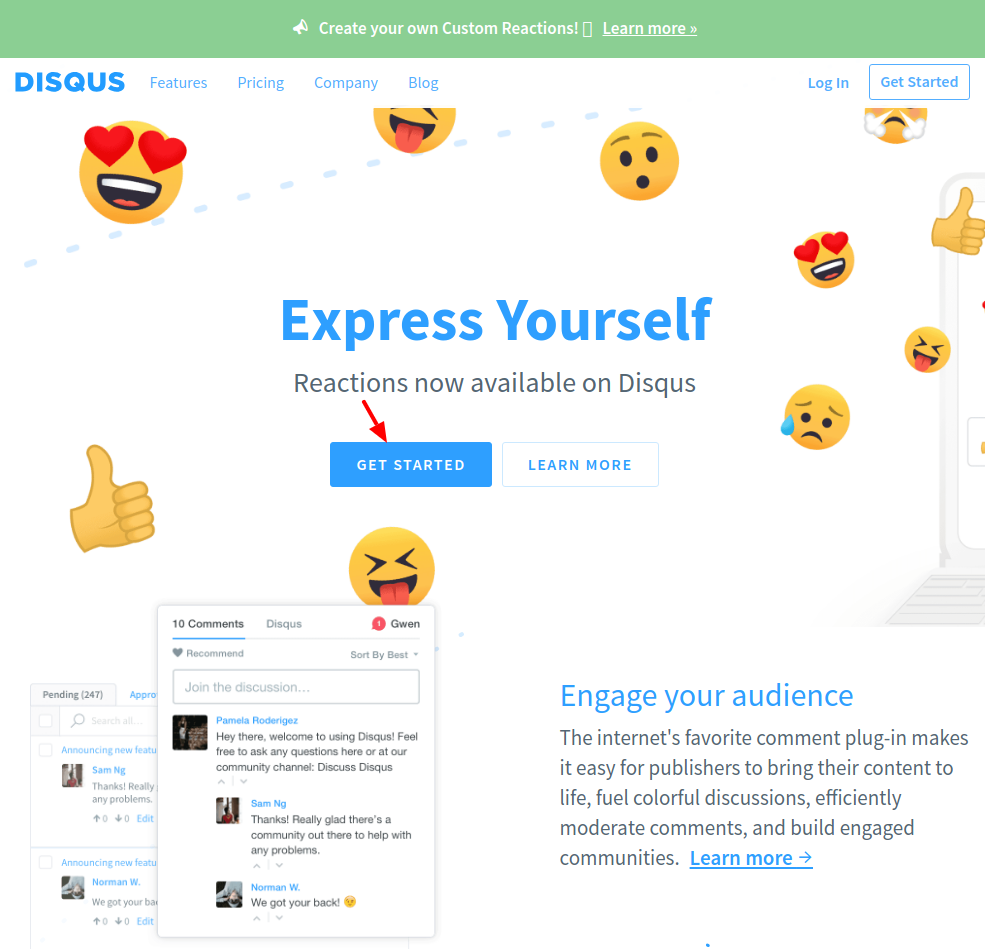 Click I want to install Disqus on my site.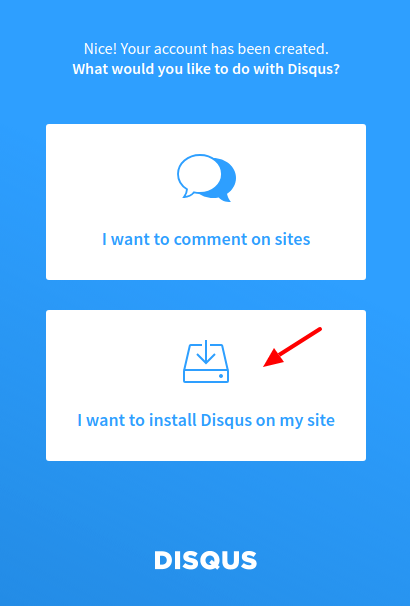 Under Website name click customize your URL. Enter your website's name. The Shortname will be created automatically. The system will warn you if the shortname is already registered and will offer you another version of the chosen name.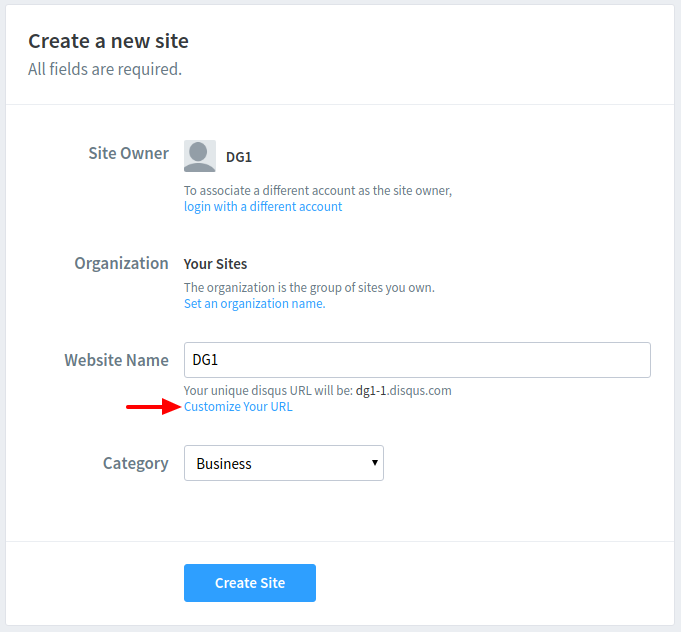 Select a Category.
Click Create site.
Go to Configure Disqus, add additional information and Complete setup.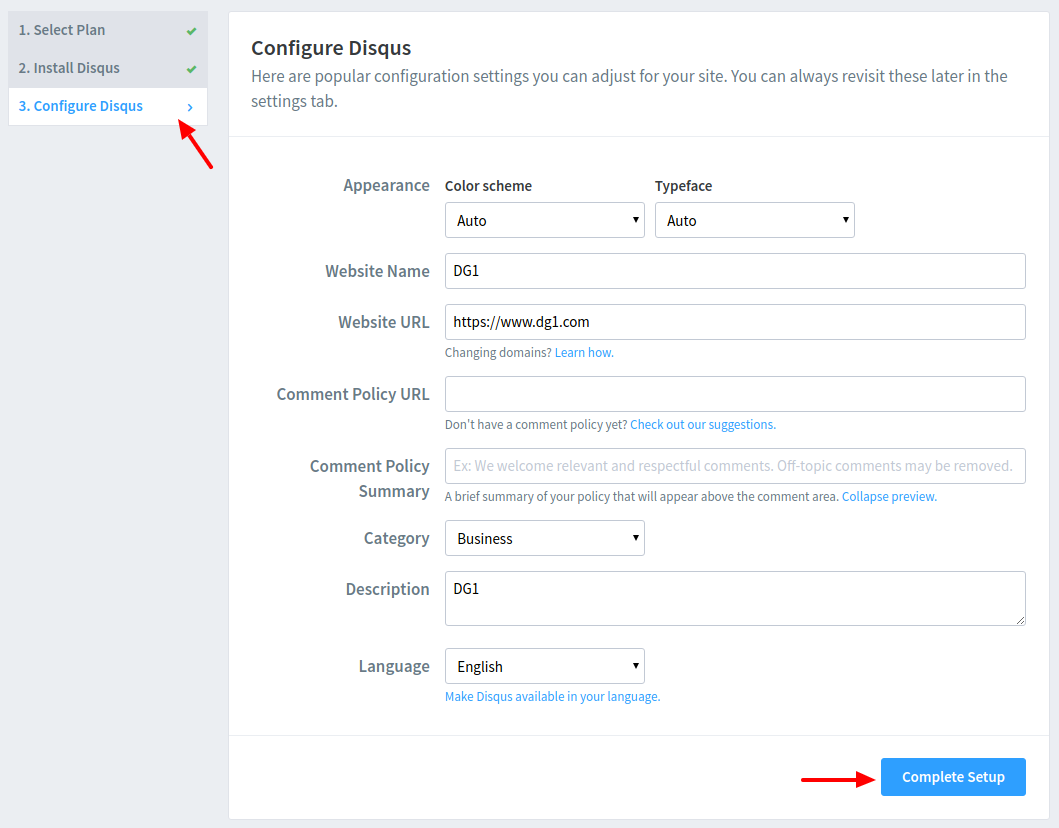 Click Configure your site's community settings.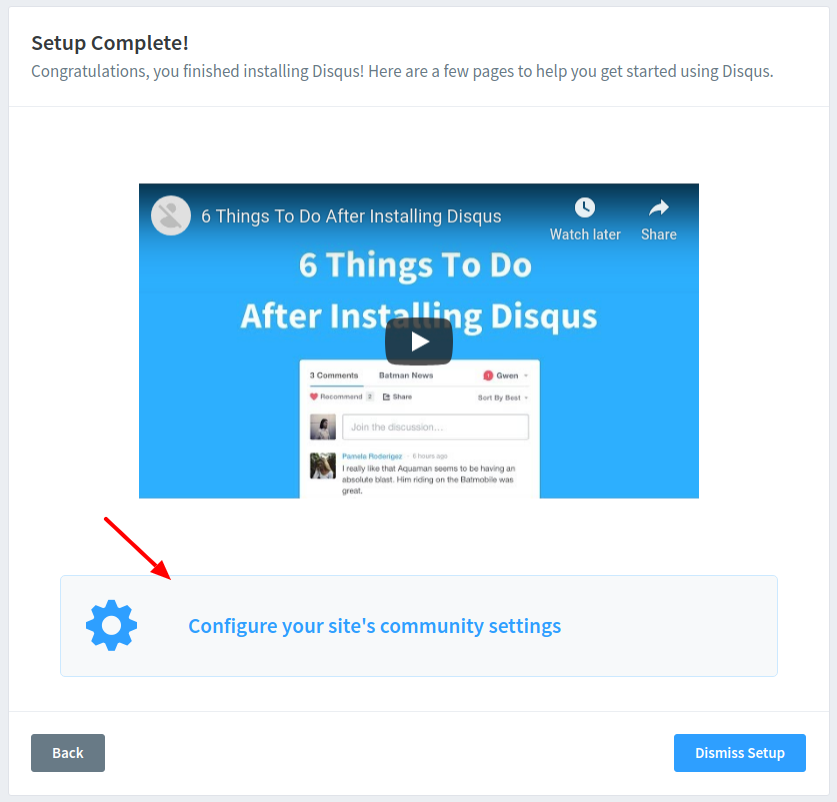 Copy Shortname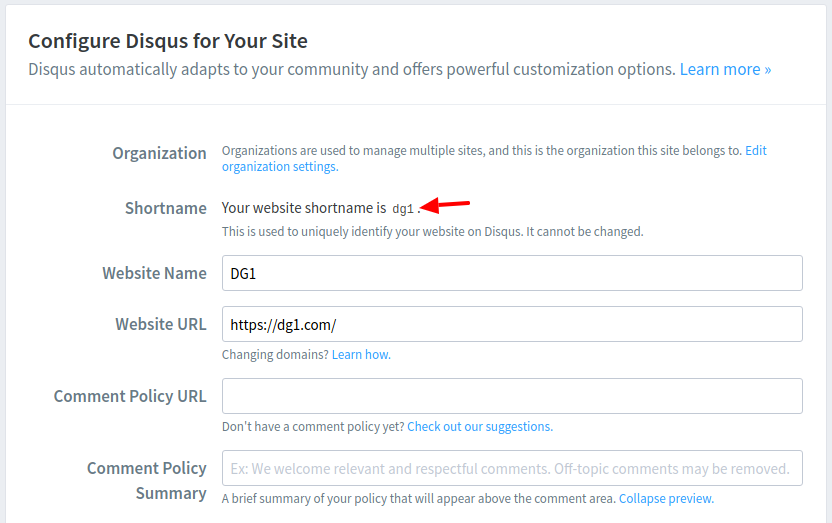 In your DG1 content editor go to the Social category and select Disqus section. Add the shortname from Disqus.